Minimize exposure to vibration
Cut tool vibration by up to two-thirds with AVR technology
Vibration is part of the job when you work with breakers. But regular long-term exposure can lead to health problems. Hilti Active Vibration Reduction (AVR) uses a combination of technology innovations to help minimize exposure to tool vibration – by up to two-thirds compared to conventional tools.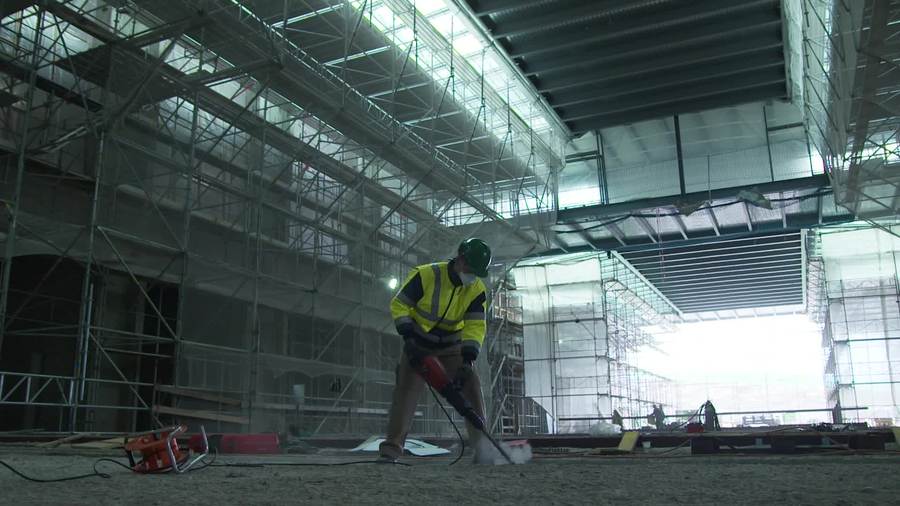 With a lower level of vibration thanks to our AVR system, our breakers enable higher productivity at your jobsite, as workers do not feel as tired as when using conventional breakers. In regulated markets like the UK and Sweden, breaker operators are allowed to work much longer with tools that have a lower level of vibration.

PRIORITIZING HEALTH & SAFETY
Handheld power tools can be a source of hand-arm vibration. If the exposure to vibration is regular and over a prolonged period, it can disrupt circulation in the hand and forearm and cause damage to nerves, tendons, muscles, bones and joints.
Our AVR system addresses this problem. It is available across a wide range of our tools, including most of our breakers. It means they can be used safely for longer, with reduced vibration meaning reduced health risk – and enables increased productivity!
AVR TECHNOLOGY
Our AVR system is one of the most advanced on the market, with our breakers using one or more of the techniques below to reduce tool vibration.