Rotating Lasers
Find out how our rotating laser levels are designed to be robust and easy to use for long-distance levelling, aligning, squaring and slope tasks
Find out how our rotating laser levels are designed to be robust and easy to use for long-distance levelling, aligning, squaring and slope tasks
Back to products ()
Products ()
ROBUST TOOLS WITH 360° PROTECTION
Fast-charging battery and green beams for increased visibility in bright conditions
Meet our range of rotating lasers. We have optimized solutions for both outdoor and indoor use; for horizontal, vertical and dual-grade slope applications. The tools in the portfolio are designed with the ruggedness of the construction site in mind. Dirt, water, dust and occasional falls from a tripod should no longer be an issue.
Robustness that you can rely on
You know it's no secret that lasers can be dropped while being handled or, when sitting atop a tripod. While accidents happen, a more robust, durable tool can help you prevent any damage. Our rotating lasers are designed to be as resistant to drops as possible, so that you can focus on perfecting your site gradings, concrete pours, foundation layouts and suspended ceiling installations.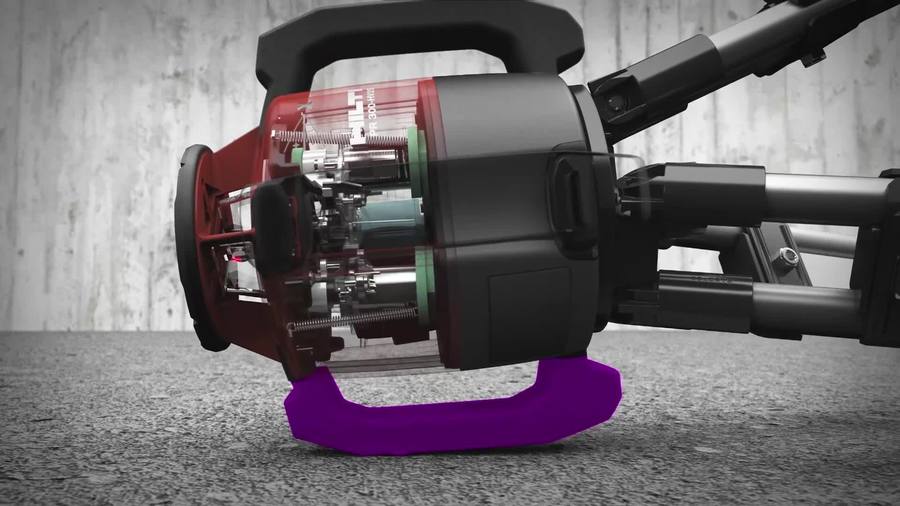 Our rotating lasers are able to withstand falls from a tripod (1.5 m) and free falls on concrete (1 m) without losing precision. The laser level will be just as precise after the accidental drop as it was before. To test if the laser is still accurate, follow the field test procedure described in the tools user manual.

Drop-resistance technology:

External: the fibre-plastic reinforced housing and the four shock-absorbing handles buffer the initial impact and reduce the stress on the tool's internal components. The newly developed safety head adds additional protection in case the tool falls over.
Internal: energy-absorbing material and patented mineral resin cast effectively protect the tool's core.  

Increase your productivity with our fast charging B12 battery
And finally,  forget about having to charge the batteries overnight. Our new set of compact B12 Li-Ion batteries can charge while you are taking a short break! In only 25 minutes you get 75 % of the full charge. Fully operational, the battery lasts up to two working days, allowing you to work efficiently and without interruption.
The batteries are equipped with our Cordless Power Care system (CPC) which is one of the most powerful lithium-ion storage technologies currently available. The CPC system monitors and controls each battery cell individually ensuring that their capacity is optimally used. CPC also prevents the battery from overheating so you can store the batteries without worrying about them losing their charge. The B12 batteries are of course compatible with other Hilti 12V tools – you are now able to use the battery pack of your drill driver!


Li-ion fast-charging battery B12 2.6:
Ready to use quickly – in only 25 minutes the battery is charged to 75 % of its capacity
Pick and Mix - Share batteries and charges within the Hilti 12V platform

Efficient – Hilti CPC technology offers unique power management and longer battery lifetime